The Grand Canal Shoppes at the Palazzo is one of the best places to visit during your Vegas trip. It is where you can find the best retail specialty shops on the strip and the newest art installation, a luxury wishing tree. When you want some delectable Korean-inspired food, it's time to find your way to KAMU Ultra Karaoke.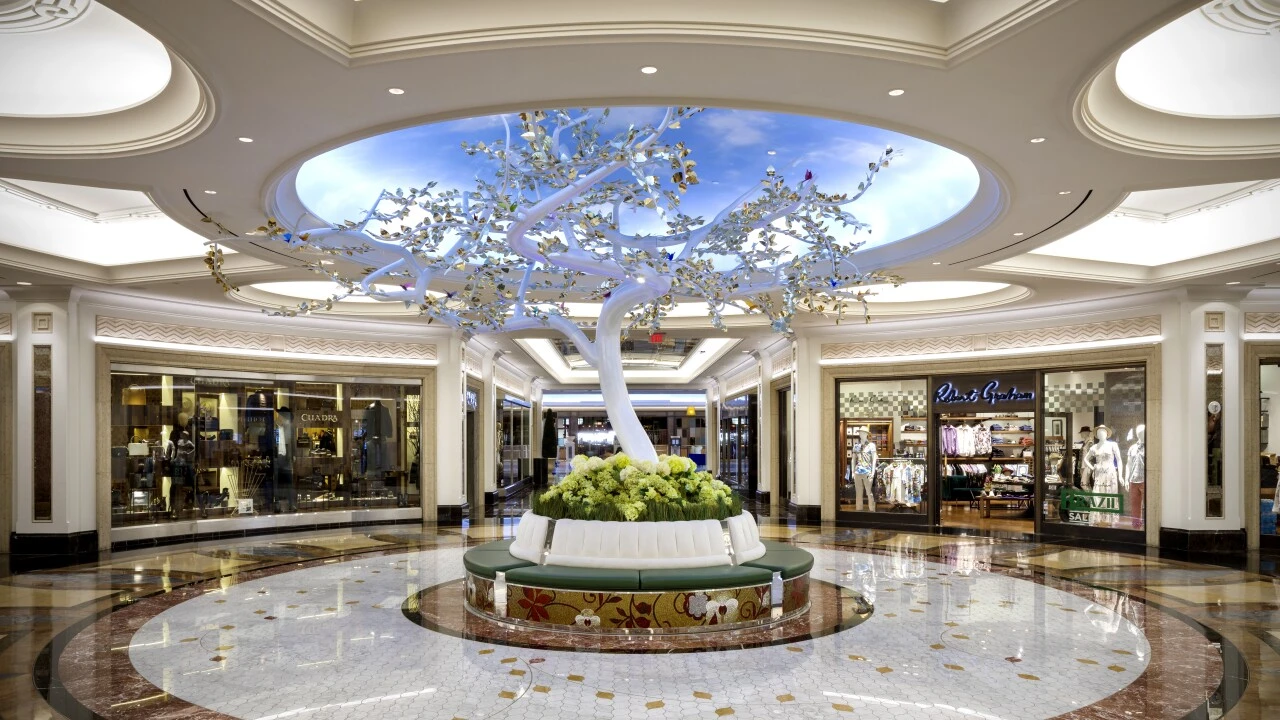 With your Grand Canal Shoppes map on your phone, you've probably walked several miles just looking for those luxury gifts and wardrobe upgrades. It's time to unwind at KAMU.
Find our 17,000-square-foot facility on Level 2 in the Grand Canal Shoppes, which is close to the intersection of Sands Avenue and Las Vegas Boulevard. We're open every day from the afternoon until well into the early morning. Stop in for food, drinks, relaxation, and singing! Nothing tops off a day of shopping than karaoke fun.
Bring the Entire Family for Fun Times! Family Karaoke and Cocktails Before 10 pm
As you look at the Grand Canal Shoppes directory, you may wonder what other family-friendly activities there are besides shopping. KAMU is your answer. We're pleased to welcome families of all ages to our facility before 10 pm (accompanying parent or adult 21+ required at all times). From 6 pm to 10 pm, everyone can dine and sing to their heart's content. We have several different suites that are rented out based on group size. Make a reservation, or stop by after shopping. We can accommodate most group sizes so that your fun doesn't have to stop after walking around the Grand Canal Shoppes Las Vegas.
Delight in Happy Hour Fun
You may have had fun on the Venetian gondola ride earlier, but enhanced fun is just ahead during happy hour. Visit us between 6pm and 10pm for reduced-cost karaoke room rentals.
Dance & Sing in Spacious Karaoke Rooms
KAMU karaoke bar at Venetian Grand Canal Shoppes is record-breaking, we are the biggest in the country. You can experience traditional Korean karaoke with a unique Vegas twist. Our Neon Suite is the most popular medium-sized room but KAMU has over 40 independently themed private karaoke rooms to choose from! Equally important as the unique atmosphere, all rooms are spacious. In fact, accommodations were designed to have enough room for your entire group to dance off your dinner.
Dine on Delicious Korean-Inspired Food Options and Specialty Cocktails
You will find that you have a great variety of cocktails and food options that you can choose from. Some of our most popular Korean classic entrees are LA Galbi (braised short ribs), Korean Fried Chicken (KFC), and Kimchi Fried Rice. Our dining menu also offers fresh seafood like lobster rolls and seafood towers. KAMU has been featured in Eater Vegas and Las Vegas Weekly for our melt-in-your-mouth sashimi and sushi rolls.
Explore Our Cuisine
At Palazzo, you can expect refined luxury, which extends to our cuisine. In fact, local magazines herald KAMU's cuisine for its authenticity and spectacular chef, Marty Lopez. Sashimi, rolls, tempura, Chinese Bao buns and so much more can be found at our kitchen. We even offer elevated versions of French fries, steaks, burgers, and other favorites.
Most of the menu is designed to be shared. We want you, friends, and family to join in on all the fun! Sharing food is a way to bond and experience new tastes as you dive into our Grand Canal Shoppes atmosphere.
Don't Miss Out, Create Unique Memories at Grand Canal Shoppes
At KAMU, we take pride in our specialty cocktail menu and authentic Asian cuisine. KAMU was the first family-friendly karaoke place in the county. Clark County Vice Chairman changed that to make family karaoke parties more accessible. Meanwhile, we appreciate and value the shared times and memories.  We look forward to serving you and your family.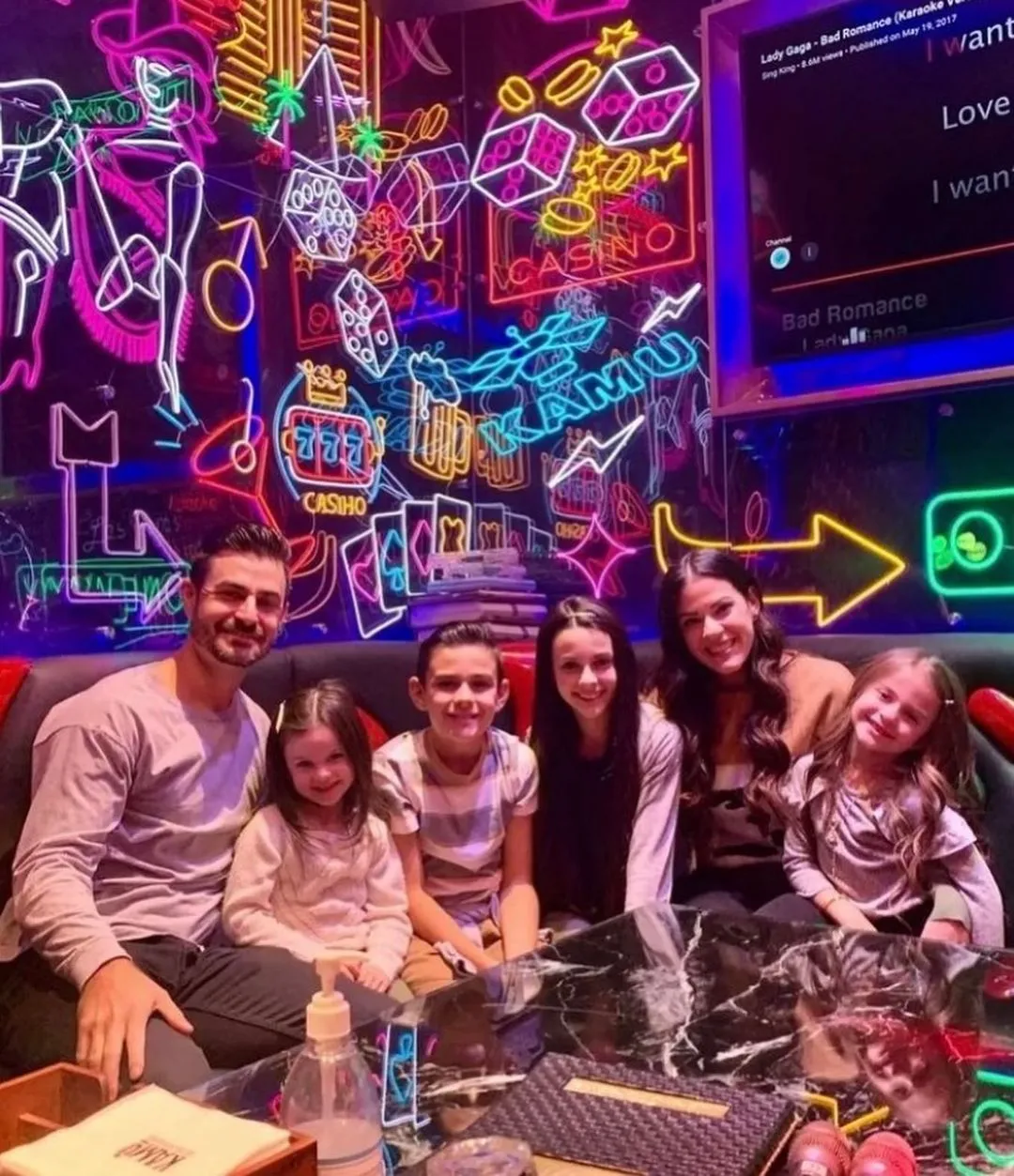 Stay for the Nightlife
If you're 21 years of age or older, the party's just getting started after 10pm. Stay through the night in your well-equipped suite. Connect your devices to the suite's system, and find yourself swaying and singing all night long. If you need a break, you're welcome to grab a drink at the main bar or order from our bottle service packages. Your private suite is reserved for your group only, so sing until we close around 5 or 6 in the morning, depending on the day.
There are many Grand Canal Shoppes restaurants, but none of them are quite like KAMU. Join us for tasty foods, singing excitement, and family fun. KAMU does Vegas right!