Contact Us
Thank you for visiting our site, we are happy to help you find what you need. We have a few commonly asked questions with answers below. Thanks in advance and our team members are standing by to assist you.
FAQ: WAZE & Google Maps - Where is KAMU located?
3327 S Las Vegas Blvd Suite 2890. Las Vegas, NV 89109 – Waze Link 
Google Maps
FAQ: Location - What Hotel is KAMU in?
We are in the Palazzo Tower near Venetian Hotel! Take the elevator to the 2nd floor of the Grand Canal Shoppes, and you'll find us next to Sushi Samba. For self-parking, please use the Palazzo Tower Parking Structure, which you can enter on Sands Ave (between Las Vegas Blvd and S. Koval Lane). The Sands Ave entry is located across from the Wynn Hotel & Golf Course.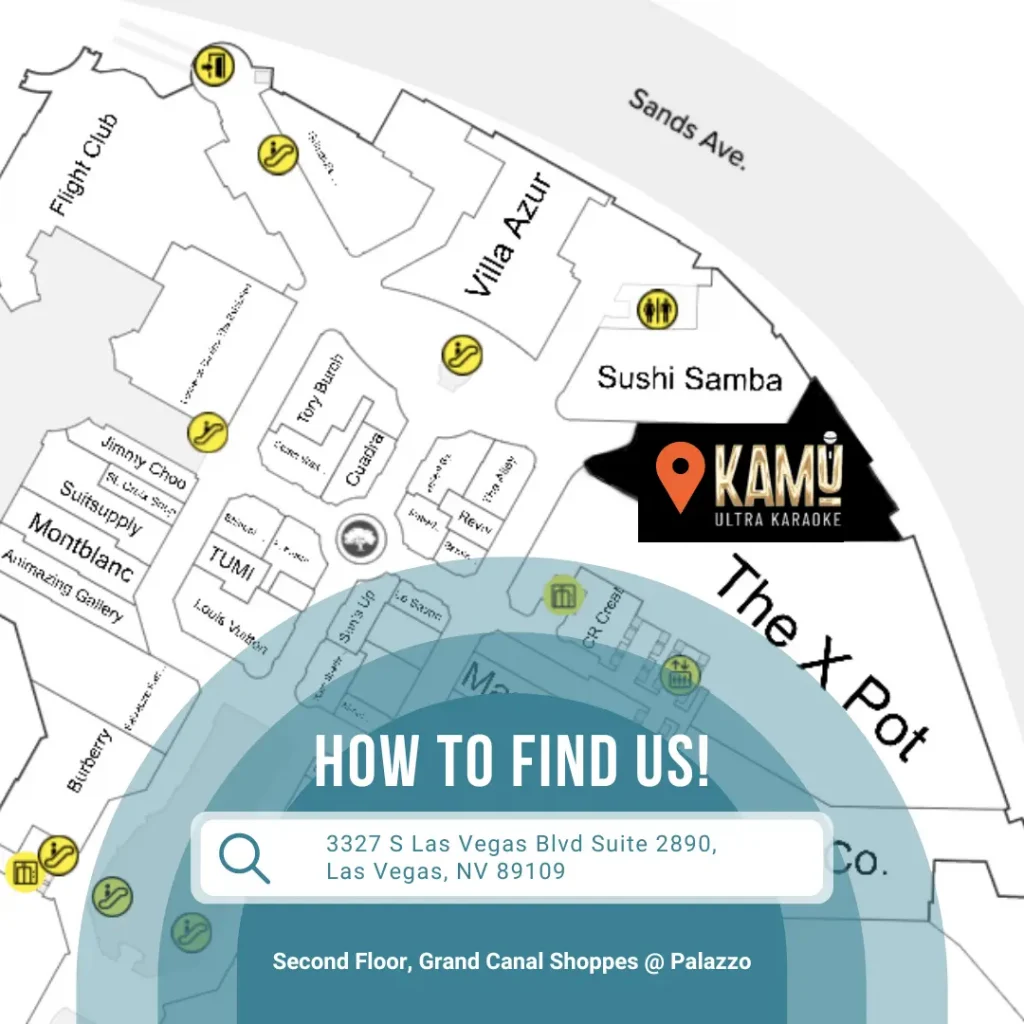 FAQ: Age Requirements - How old do you have to be?
We are open Monday through Sunday 6 pm – 10 pm for all ages, you must be 21+ after 10 pm.

If you do not find what you need or simply prefer to contact us directly, please message us using the form below. For immediate help on your reservation, please give us a call at (702) 445-7664. We look forward to hearing from you and making it easy to plan your KAMU night out.